May, 26
8:30 am - 10:00 am
Post endodontic treatment of teeth with large destructions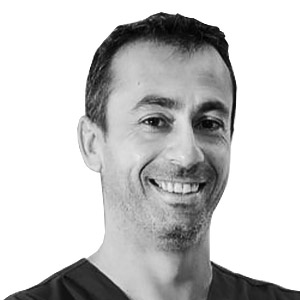 Marian FanicaRomania
Sponsor:
more details
Isolation in extreme clinical cases.
The importance of using a dual cure adhesive inside the root canal
Choosing the right type of post for core build-ups
What is the best material for core build-ups and why?
Conserving as much dentin as possible by using caries indicators
Using delayed light curing
Any need to use silane with glass fiber post?
Minimalizing the shrinkage by using delayed light activation.
Removing old posts in a predictable way.
Crown lengthening when we don't have enough ferrule effect.
How to avoid failures.
Ticks and trips
10:30 am - 12:00 pm
Reciprocation with the R-Motion®: A safe, conservative & efficient root canal shaping
Marc KaloustianLebanon
Sponsor:
more details
The mechanical objectives of the shaping procedure
The importance of the root canal anatomy
The glide path procedure
The apical control and the proper taper
Tips and tricks to avoid iatrogenic errors and misshaps
The cleaning procedure
The obturation techniques
10:30 am - 12:00 pm
Minimal invasive broken files removal approach
Zaher AltaqiSyria
Sponsor:
more details
When the clinician faces intracanal separated instrument, the most important concern is removal of this obstruction in order to be able to disinfect, shape and seal the root canal system. However, this procedure should be carried out conservatively without losing much dentin from the root, otherwise the tooth survival would be compromised.
This workshop is designed to share the speakers' perspective on management of broken instruments using a predictable and minimally invasive approach.
During this workshop, each candidate will be guided to the following;
Methods of preventing file fractures during instrumentation
Available methods for retrieval of broken files from root canals
Why Loop technique?
Basics of ultrasonic use during broken file removal.
Introduction to the grasping tools, with special focus on BTR PEN (loop technique )
The difference between BTR Pen and other loop devices.
Why Loop technique?
The technique for ultrasonic preparation before using BTR pen device.
The correct setup for BTR pen before the clinical use.
The correct technique to grasp the broken file with BTR pen.
When to use BTR pen, indications and limitations.
1:00 pm - 2:30 pm
XP-endo® Retreatment: A solution for optimal filling material removal in retreatment cases
Marc KaloustianLebanon
Sponsor:
more details
The prognosis of retreatments
The removal of coronal obstructions
The importance of the complete removal of the filling material and canal obstructions
The optimal filling material removal using XP-endo Shaper
The patency procedure
The importance of the mechanical activation using XP-endo Finisher R
1:00 pm - 2:30 pm
How to integrate different files to face the root canal anatomy
Gianluca PlotinoItaly
Sponsor:
more details
The hands-on course will analyze the different possible clinical scenarios. Firstly, it will look at the 80–85% of root canals in primary treatments that may be defined as standard cases and may easily be instrumented with a single-file basic preparation technique using only one reciprocating heat-treated instrument. Secondly, it will describe how to deal clinically predictably, safely and efficiently with the remaining 15–20% of canals, which may be defined as complex, using different instruments for each specific clinical situation. The use of a small reciprocating glide path file and the possibility of hybridizing the techniques with rotary files will also be described in order to solve those clinical cases with the most complex and specific root canal anatomy.
During the workshop, the clinical procedures for managing root canals with various difficulties will be explained and demonstrated on resin teeth to show the standard clinical techniques and how to use the different instruments to simplify these procedures and ensure more predictable gold standard endodontic treatments. Participants will then try the different files and execute the proper clinical technique on resin blocks and resin teeth. Participants are encouraged to bring well-preserved, disinfected extracted teeth with opened access cavities and canals negotiated to a size 10 stainless-steel hand file and to bring a pair of loupes (if possible) to obtain a more realistic overview of the use of the different instruments.
1:00 pm - 2:30 pm
Simplified, rationally invasive preparation technique with martensitic NiTi instruments
Gianluca GambariniItaly
Sponsor:
more details
The course will describe a new clinical approach to maximize simplicity, efficiency and safety of NiTI rotary preparation using martensitic files.
It will show the advantage of using Heat treated X7 instruments (Edge Endo) due to their unique properties and design, and how sequences can be simplified by an innovative approach, by using hybrid motions and a clinical technique (MIMERACI) which is aiming at reducing instrumentation stress, and maximize efficacy in shaping and cleaning.
The course will also show the difference between a minimally and a rationally invasive clinical approach depending on case complexity and how to easily complete the case by using bioceramic cold hydraulic condensation.
All these concepts will be pratically applied by participants during their hands-on part of the course.
At the end the participants will be able to understand
the advantages of heat treated vs the non heat treated Niti rotary files and how to benefit from them in clinical practice
How to use motions and clinical technique to maximize efficiency and safety during instrumentation, avoiding unnecessary stress
when and why to choose a minimally vs a rationally invasive clinical approach
1:00 pm - 2:30 pm
The new Canal Pro "Jeni" and Remover: all you need for fully automated shaping and gutta-percha removal procedures
Eugenio PedullaItaly
Sponsor:
more details
Endodontics have proven to be one of the most successful procedures in Dentistry. Several instruments and some kinematics were proposed for safe and efficient endodontic preparation.
However, each kinematic (like continuous rotation or reciprocation) has some advantages and disadvantages as well as sometimes after the first root canal treatment, an endodontic retreatment with the removal of the old filling material (usually gutta-percha and sealer) by different manual or rotary instruments could be required to achieve the final success of the treatment.
During this workshop we will go through the pros and cons of the different kinematics related to endodontic procedures as well as the strength and weakness of different rotary files used to remove the filling material in the different anatomical conditions. Moreover, we will introduce the new fully automated, electric controlled, Canal Pro "Jenì" motor and its "self-driving mode" and "shaping guided irrigation" algorithm for shaping instruments and the new file Remover to accomplish Gutta percha removal. A detailed description of the "Jeni" motor and the Remover, their advantages and the proper way to use them will be shared through extensive literature review and multiple clinical cases.
Objectives:
To Understand pros and cons of different shaping movements and ways to remove Gutta percha;
To Discuss the benefits of Canal Pro "Jenì" self-driving mode and its "shaping guided irrigation";
To Suggest how to use "Jenì" automatic motor and the Remover to shape root canals and remove GP safely and swiftly.
3:00 pm - 4:30 pm
Management of complex clinical situations with the help of 3D magnification
Jenner ArguetaGuatemala
Sponsors:
more details
Clinicians face complex clinical scenarios in everyday practice. Such challenging situations include areas in the oral cavity that are difficult to reach or laborious treatments that have to be executed within the root canal system. With the help of state-of-the-art obturation devices, instruments and materials, participants will be able to work on open apexes, radicular perforations and ledged canals in vitro in this hands-on course. The goal is to learn and apply techniques to achieve successful treatment. Throughout this hands-on course, every participant will experience the comfort and the advantages of 3D magnification, such as outstanding depth of field, crystal-clear imaging and ergonomics.
3:00 pm - 4:30 pm
Not just white lines
Bogdan MoldoveanuRomania
Sponsor:
more details
When one thinks of endodontics, one more often than not thinks of the shaping procedure. The mechanical treatment of root canals has always been a key part when it comes to innovation in endodontics, especially in the last few years with the advent of heat-treated NiTi instruments. Apart from being an intensely studied aspect of endodontics, the shaping procedure is one of the most challenging steps of any endodontic treatment. Hence, it is only normal that the dentist should desire a feasible and easy-to-use instrument that can get the job done safely and predictably. That being said, now more than ever, the number of new files appearing on the market is overwhelming. Many rotary systems appear every year. So, how do the various systems differ? How does one decide which to use? How do practitioners know whether their decision was the correct one? This is exactly what this hands-on course will discuss, including looking at the benefits of the Plex V system (Orodeka). The analysis will focus on every step of the shaping procedure, from pre-flaring to creation of the glide path and all the way to the apical finishing. I will explore the limits of these instruments in order to understand how we can adapt our protocols to any given anatomy so that there will not be a scenario in which we are not able to successfully finish the treatment. Participants will not learn how to obtain white lines on periapical radiographs during this course; instead, they will learn about the relevant scientific and medical principles, equipping them such that they leave the room already looking forward to starting their next endodontic treatment.
During the practical part, the hands-on course will focus on the discussed protocols, and each participant will be given an Orodeka workshop kit and the opportunity to experience the magic of the Plex V files, working on plastic teeth under my guidance. The main objective is to completely understand the benefits of these new files by discussing freely and objectively the advantages and disadvantages that one might encounter while working with them.
3:00 pm - 4:30 pm
Mastering Bioceramics applications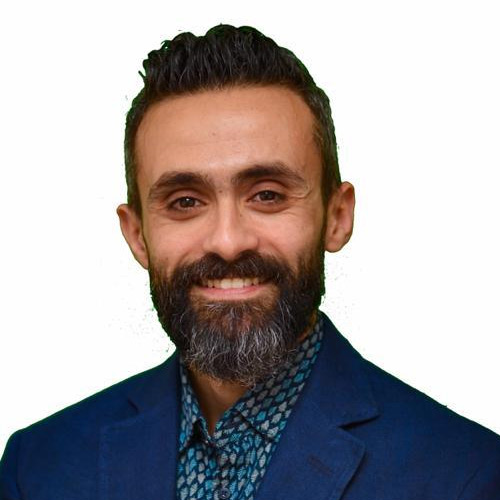 Dr. Ahmed ShawkyEgypt
Sponsor:
more details
Outline:
Each candidate will be able to practice and become familiar with the following:
reaching the optimum consistency of bioceramics based on two components and manipulation of premixed bioceramics
applications of bioceramics as a repair material for iatrogenic perforating defects with special reference to the SANDWICH TECHNIQUE for repair of strip and lateral root perforations
the range of use of bioceramics as a repair material for resorptive lesions
how to place an apical plug sharply and predictably
the methods of application of Advanced, heat-friendly bioceramic sealers
the use of bioceramic sealers with warm Gutta percha techniques
the range of application of advanced, stain-free bioceramics in vital pulp therapy
the use of premixed bioceramics in surgical Endodontics
the use of Bioceramic materials in regenerative Endodontics
Speaker biography
Lecturer, Department of Endodontics, Cairo University
Silver Certified member at StyleItaliano Endodontics
International Clinical Advisor/KOL, Avalon Biomed Inc., USA
Certified Trainer, OPL, DentsplySirona MENA
Lecturer at the International Endodontics Diploma at the University of Jaume I in Spain
Lecturer at national and international congresses and endodontic societies' meetings
Practice is limited to micro-endodontics