Dental experts
Antonis Chaniotis
Chaniotis Antonis is a graduate of the University of Athens Dental School, Greece (1998). In 2003 he completed the three-year postgraduate program in Endodontics at the University of Athens Dental School.
Since 2003, he owns a limited to microscopic Endodontics private practice in Athens, Greece.
For 10 years, he served as a clinical instructor affiliated with the undergraduate and postgraduate programs at the University of Athens, Athens Dental School, Endodontic department, Greece.
In 2012 he was awarded the title of Clinical fellow teacher at the University of Warwick, Warwick dentistry UK.
He lectures nationally and internationally, and he has published more that 20 articles in peer review International Journals.
His cases are published in peer review Journals and International Endodontic textbooks.
He currently serves as an active member of the Hellenic Association of Endodontists, Country representative in ESE, member of the Hellenic Society of Endodontology, certified member of the European Society of Endodontology (ESE), international member of the American Association of Endodontists (AAE) and member of the European Academy of Digital Dentistry
Juan Mesquida
Juan Mesquida has been involved in implant dentistry since graduating as a DDS in 2005. He was awarded a Masters in Implant Dentistry at ESI Barcelona in 2007 and later in 2008 joined the graduate program in Implant Dentistry at Loma Linda University, where he graduated in 2011.
During his implant specialty residency at LLU he received the 1st prize for Best Research presentation at the 2010 Annual Meeting of the AAID (Boston, MA) and was awarded with the 1st prize in the Table Clinics category in 2011 (Las Vegas, NV), something that never happened before in 30n years of academy history.
After completing his specialty degree in Implant Dentistry he was appointed assistant professor by the program director at the Implant Department at LLUSD, where he served up until 2021, due to the global pandemic.
Dr. Mesquida lectures internationally on implant dentistry related topics. He has published scientific articles in relevant peer-reviewed journals and has coauthored renowned dental implantology books.
Rajiv Patel
Dr. Rajiv Patel is a practicing endodontist in Dallas, Texas, USA for over 15 years. He graduated from the University of Southern California where he obtained his DDS and Certificate in Endodontics. He is a Diplomate of the American Board of Endodontics and has practiced clinical dentistry for over 26 years. Dr. Patel has published clinical papers and textbook chapters on endodontic topics and is the founding member of several study clubs. He is also a fellow and founding member of the International Academy of Endodontics. Dr. Patel maintains a private practice Endodontic Excellence in Flower Mound and Argyle. He has a passion for teaching and teaches a hands-on endodontic course "Endodontic Success for the General Dentist". Dr. Patel's goal is to raise global standards for endodontic care by disseminating endodontic education. Dr. Patel is married and is a proud father of two daughters. In his spare time, he enjoys spending time with his family and friends.
Ali Vahdati
Dr. Vahdati obtained his first DDS at Islamic Azad University School of Dentistry in Tehran, Iran, and a second DDS at UCLA School of Dentistry in Los Angeles, California followed by a MSD in Endodontics at Loma Linda School of Dentistry in Loma Linda California. Dr, Vahdati has supplemented his background with advanced studies and residencies in multiple specialties, including Periodontics, Oral and Maxillofacial Surgery and Implantology. He is a guest lecturer in Endodontics at Loma Linda University, and maintains a private practice in Newport Beach California. In addition to endodontics, Dr. Vahdati's interests include music, photography, film making, hiking, cycling, and triathlon.
Josiane Almeida
Doctor Josiane Almeida graduated in Dentistry from the Federal University of Pelotas, Brazil, in 2006. She then went on to complete her specialization in Endodontics in 2009, followed by a Master's degree in 2012 and a PhD in Endodontics in 2016, both from the Federal University of Santa Catarina in Brazil.
In 2014, Dr. Almeida relocated to Amsterdam to conduct her PhD research at the Department of Preventive Dentistry at the Academic Center for Dentistry Amsterdam (ACTA) in the Netherlands. Her doctoral thesis earned her a national honourable mention from Coordination for Higher Education Staff Development (CAPES) in 2017.
Throughout her career, Dr Almeida has focused her research primarily on endodontic microbiology and dental materials. In 2019, she completed a postdoctoral degree in Chemical Engineering, where she worked on regenerative endodontic procedures.
Since 2016, Dr. Almeida has been working at the Department of Endodontics at the University of Southern Santa Catarina in Brazil. She founded a research group called Biomaterials and Biofilm in Dentistry and also teaches postgraduate courses in Endodontics.
Recently, Dr. Almeida's research has centred on radiotherapy and its implications for dental structures and endodontic treatment. This is the subject of another post-doctoral project that she is currently undertaking. In addition to her academic work, Dr. Almeida also maintains a private practice dedicated exclusively to Endodontics.
Ruth Perez Alfayate
After graduating from Granada University Faculty of Dentistry Dr. Ruth Perez Alfayate went on to early a diploma on advance research also in Granada, followed by masters degrees in Advanced Endodontics and Periodontics and Microgingival Surgery, both from Universidad Europea de Madrid. Dr. Perez Alfayate, a certified Laureate as a "superior teacher" is also a national and international speaker in endodontics with multiple published journal articles.
Laura Ceballos
Laura Ceballos obtained her DDS in 1997 and her PhD in 2001 at University of Granada in Spain. During her PhD formation she stayed abroad at the University of Texas, Health Science Center in San Antonio, at the School of Dentistry, Medical College of Georgia in Augusta, and at the Bauru School of Dentistry, University of Sao Paulo. As post-doctoral fellow researcher she
broadened her skills at the Instituto Superior Técnico, University of Lisbon, Portugal.
In 2003, she moved to Madrid, as Interim Associate Professor, to teach Dental Materials in the newly created Degree in Dentistry at the Rey Juan Carlos University. In the following years, she added Dental Pathology and Conservative Dentistry to her teaching duties, while being promoted to Associate Professor in 2007 (Profesor Titular de Universidad) and Full Professor in 2019 (Catedrático de Universidad). She founded a postgraduate course of "Expert in Esthetic Dentistry" in 2007, that ran until 2015 and, also, a Master in Esthetic Restorative Dentistry and Endodontics
that began in 2009. Recently, she founded a Research Group, named IDIBO (Development and Research in Dental Biomaterials https://gestion2.urjc.es/pdi/grupos-investigacion/idibo), with the Rey Juan
Carlos University official recognition.
She has focused her research activity on the field of Adhesive Dentistry, including laboratorial and clinical studies. Her publications can be conferred at https://orcid.org/0000-0002-6024-9559. Many of them are related to doctoral theses that she supervised and have been presented mainly at IADR meetings, ConsEuro meetings, also those organized by SEOC (Spanish Society of Conservative Dentistry). She was member of the Board, Vice-President or President of SEOC.
She is also part of the Executive Commission of the European Federation of Conservative Dentistry (EFCD) on behalf of SEOC. She has actively participated in the organization of different congresses, the last one being the CED-IADR/NOF Meeting celebrated in Madrid in 2019. She is member of the International Association for Dental Research (IADR), Continental European Section, since 2001.
Last, but not least, she is hopefully managing to combine her professional activities with her family life, as a proud mother of four.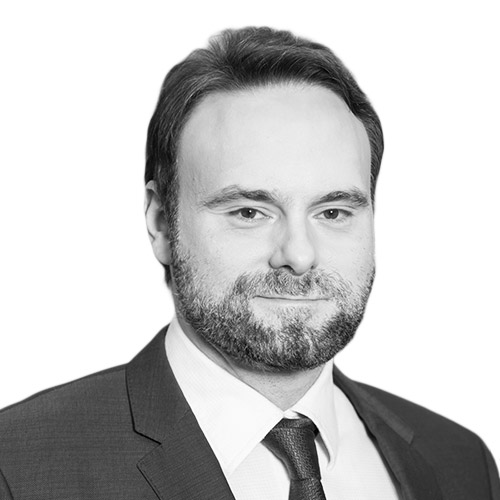 Spyros Floratos
Dr. Spyros Floratos earned his D.M.D. at University of Thessaloniki School of Dental Medicine and a Certificate in Endodontics and Microsurgery from the University of Pennsylvania in the USA. He interned at the Athens Naval and Veterans Hospital early in his career, and did a 2 year residency in the Endodontic Department at University of Pennsylvania School of Dentistry, followed by a 6 month continuing education program at the University of Athens. Dr. Floratos, a member of multiple professional and scientific societies, is the Editor of "Endodontic Microsurgery" and has conducted several dozen workshops and practical courses internationally and has published multiple articles in peer reviewed journals.
Aviad Tamse
Professor Aviad Tamse received his DMD degree from the Hebrew University and Hadassah Faculty of Dental Medicine in 1969, and from 1971 to 1973, he attended the Harvard School of Dental Medicine, Boston, Massachusetts, where he received his endodontic training.
Prof. Tamse was twice President of the Israel Endodontic Society, Chair of the Endodontic Board Examiners Committee of the Israel Dental Association Scientific Committee, and chair of the Accreditation Committee of Graduate Dental Programs of the Israel Dental Association.
Prof Tamse served as chair of the department of Endodontology Tel-Aviv University School of Dental Medicine from 2000-2008, and in 1982 was a co-founder of the European Society of Endodontology.
Prof Tamse has authored and co-authored over 100 scientific articles in peer-reviewed journals and 7 chapters in books. (Pathways of the Pulp, Ingle's Endodontics, Vertical root fractures in dentistry and Endodontic –Periodontal relationship). He serves on the Advisory board of the Evidence based Endodontic journal, was on the Editorial Board of the International Endodontic Journal and is a Fellow of the International College of Dentists. Recently Prof Tamse was the senior editor of a new book dedicated to root fractures. Prof Tamse' primary research interest has been vertical root fractures in endodontically treated teeth.
Currently Prof. Tamse is Professor Emeritus at the Department of Endodontology, School of Dental Medicine, and Tel-Aviv University.
Mitsuhiro Tsukiboshi
Dr. Tsukiboshi's interest in dental traumatology and autotransplantation has led to extensive clinical involvement, course presentations and publications. Dr. Tsukiboshi has lectured extensively on dental trauma and autotransplantation; he has authored many articles and two textbooks, one on dental trauma and one on autotransplantation. The books have been published in several languages, including English. Dr. Tsukiboshi is the President of the International Association of Dental Traumatology in 2009 and 2010. Dr. Tsukiboshi was rewarded with 'Jens Ove Andreasen Lifetime Achievement Award in dental Traumatology' in 2018.
Matthias Zehnder
Matthias Zehnder was born 1969 in St. Gall, Switzerland. He graduated from the University of Bern School of Dental Medicine in 1994, where he received his doctoral degree in dentistry (Dr. med. dent.) in 1996. Subsequently, he worked in private practice and part-time as a postdoctoral research fellow at the Department of Oral Cell Biology, University of Bern School of Dental Medicine. Between 1998 and 1999, he was employed at the Department of Oral Biology and Periodontology, Boston University Goldman School of Dental Medicine. He then took a specialist training in Endodontology at Columbia University, from which he graduated in 2001. In addition, Matt has completed a PhD at Turku University (Finland) in 2005, and has received a Docent title from the University of Zürich in 2007. Currently, he is the tenured head of the Division of Endodontology at the Clinic of Preventive Dentistry, Periodontology, and Cariology, University of Zurich. Matt's main research interests are to develop dental biomaterials, diagnose pulpal disease using molecular markers, and to improve approaches to disinfect dental hard tissues. He is a former associate editor of the International Endodontic Journal, current editor-in-chief of the Swiss Dental Journal, and on the editorial board of some other scientific journals.